Houston Krav Maga Classes
Stay Safe In Any Situation With The Help Of Our Krav Maga Classes
There's nothing more important than being prepared to defend yourself in the face of danger - and that's exactly what we're offering in our Krav Maga classes.
At Krav Haganah, we train men and women all across Webster, Houston, Clear Lake and beyond. We use the Krav Haganah Program to teach real-world self-defense skills that can keep you safe in any situation.
Learn more today by filling out the short form on your screen!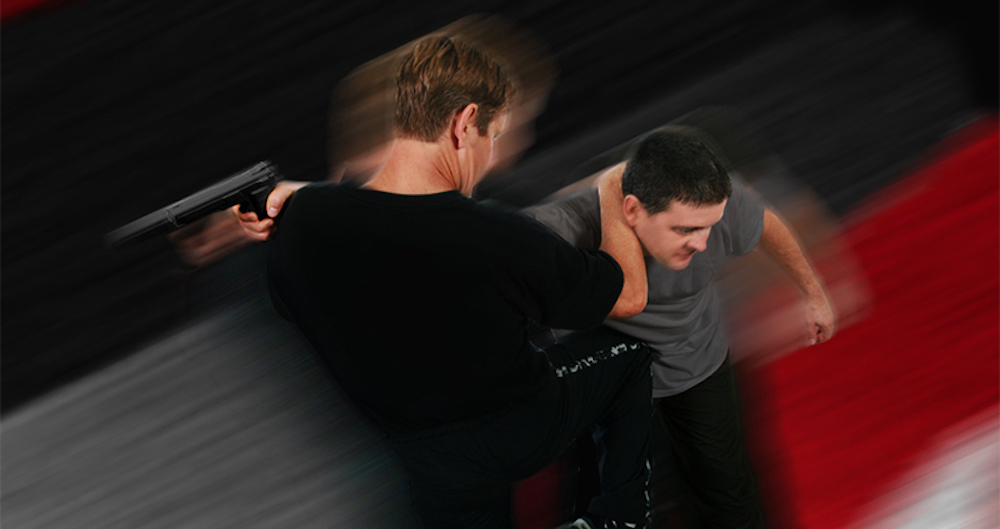 How Does Our Krav Maga Program Work?
Whether you're completely new to this Israeli defense system or you've been training for years, we have the answer for you here at Krav Haganah. Our Krav Maga classes focus on two distinct aspects of self-defense:
Principles & Combatives: This first half of our training is focused completely on the movements of striking, helping you develop muscle memory and confidence. You can quickly take on palm strikes, eye gouges, throat jams, kicks, knees, elbows, and more. This training includes pad work, partner skills, and tailored instruction for all abilities.
Street Defenses: In the second half of our program, we equip you with 18 empty-hand street defense strategies that can help you defend against punches, kicks, chokes, grabs, hugs, headlocks, and tackles. We'll help you learn 10 defense strategies against knife attacks and 10 gun disarm strategies.
PLUS, Our Krav Maga Classes Are Super Charged With Firearms Training, Knife Fighting, And Combat Fitness
Real-world self-defense is all about doing whatever you need to do to walk away unharmed. In our Krav Maga classes, we're focused on helping you do just that.
At Krav Haganah, we complement our system with influences from some of the world's most popular self-defense disciplines. Our training is helping men and women all across Webster, Pearland, and South Houston stay safe. You could be next.
Join us today and learn how to blend:
Firearms Training: Learn how to safely handle your firearm in any situation and gain confidence in your ability to defend against any threat.
Knife Fighting: Master the skills of close-combat defense using a knife or edged weapon. This system is perfect for any real-world altercation.
Combat Fitness: Get the most out of every movement and challenge your body like never before with a focus on effective self-defense skills and total-body fitness training.
The Bottom Line: Our Krav Maga Classes Are Helping Houston Stay Safe. Don't Miss Out.
At Krav Haganah, we are committed to the highest quality self-defense training around. We're offering professional Krav Maga classes for people all across Webster, Houston and beyond. And we can't wait for you to be next.
Come see us today or simply fill out the short form on your screen to learn more!